---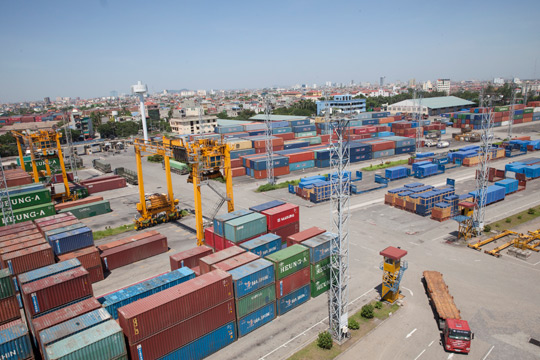 (Photo: ASEC - Community Relations Division)
The AANZFTA Chapter on rules of origin sets out the conditions in determining the "commercial nationality" of goods traded among AANZFTA Parties. The rules of origin for AANZFTA provide flexibility that allows exporters to choose the applicable origin criteria when exporting goods to other AANZFTA Parties. This flexibility allows goods to easily qualify and enjoy tariff preference.
The alternative rules of origin under the AANZFTA Agreement (i.e. the regional value content, the change in tariff classification, the process criterion, or a combination of any of the three criteria) were designed in a manner that would not only be trade facilitative but also encourage integration and consolidation of production processes. A Primer on Rules of Origin has been developed under the AANZFTA Economic Cooperation Support Program to:
explain in more detail how goods could be eligible for preferential tariff treatment under AANZFTA; and
set out the processes that would be undertaken by authorities to determine compliance to the AANZFTA rules of origin.
Read the Agreement: Chapter 3. Rules of Origin