Case Study Of The Regional Patent Examination Training Program: Philippine Experience
---
The Regional Patent Examination Training (RPET) Program is a modern, comprehensive, and intensive competency-based online training program, developed based on IP Australia's existing patent examiner training framework.
RPET aims to build the capacities of the participating ASEAN Intellectual Property Offices in conducting patent search and examination based on international Patent Cooperation Treaty
Standards.
Unique Features of RPET
RPET is a long-term program that requires part-time participation from trainees for a maximum period of two years. Trainees complete RPET at their own pace within these two years while continuing their regular work.
RPETs unique characteristics include:
Requires over 600 hours of course work and assignments over a two-year period
Adopts distance learning using modern e-learning technology (e.g. virtual lectures, one-on-one mentoring from an IP Australia Examiner, and online communities of practice)
Trainees advance based on demonstrated competency in applying new skills and knowledge in their actual work
Involvement of local supervisors to support trainees application of new skills in the workplace and to champion broader change within the institution
RPET Awards
Silver award and an innovation award at the annual Institute of Public Administration Australia Prime Ministers awards for Public Sector Excellence in 2015.
Gold award in the Best Blended Learning Model at the 2013 Asia Pacific LearnX Conference.
Finalist in the Australian Institute of Training and Development Awards for best blended learning in 2014.
To download a recent case study report on RPET, please click here. For more success stories, please visit our AECSP page.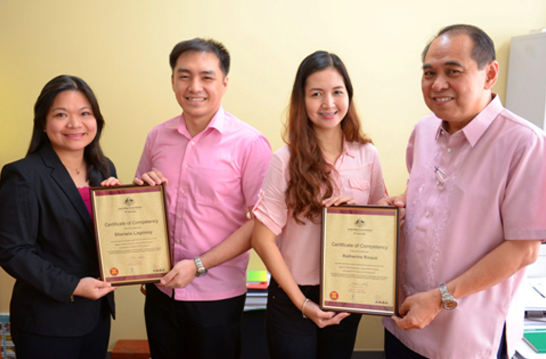 ---