Indonesia Began Developing a National Pest Diagnostic Network
22 July 2019
---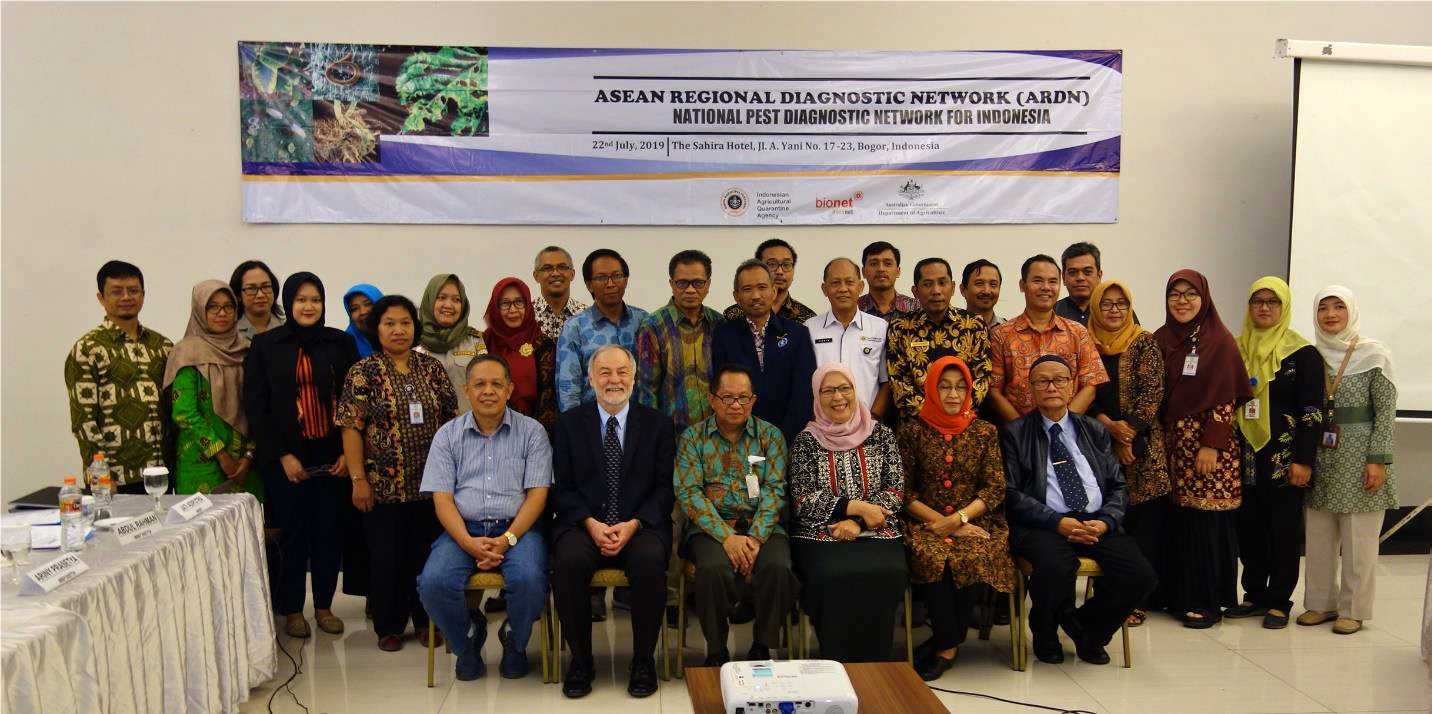 Bogor, Indonesia, 22 July 2019 - A consultative workshop was conducted in Bogor to discuss the feasibility of developing of a national pest diagnostic network for Indonesia, as part of the ASEAN Regional Diagnostic Network (ARDN) Project. Participating in this event were senior representatives from the Indonesian Agricultural Quarantine Agency (IAQA), Indonesian Ministry of Agriculture, eight local universities and research institutes, as well as the ARDN Project Manager from the Australian Department of Agriculture.
Workshop participants discussed the advantages, challenges and options in developing a national pest diagnostic network for Indonesia. The Director-General of IAQA conveyed his support for the development of this national diagnostic network which will be carried out under the leadership of IAQA. Participants at the workshop envisaged that this diagnostic network, once formalised and well-functioning, would further contribute to promoting a safe domestic and international trade in goods in Indonesia and in the AANZFTA region.
To follow on this workshop, the participants agreed to begin developing databases of experts and laboratories including their diagnostic resources in Indonesia; drawing relevant agencies into the network; and developing a national capacity building programme based on this information. The participants also set to convene again in six to 12 months to review progress on the aforesaid.
Supported by the AANZFTA Economic Cooperation Support Programme (AECSP), the multi-year ARDN Project, currently at Phase II, has supported various capacity development initiatives aimed at establishing and strengthening an ASEAN-wide cooperative system for delivering credible, plant pest diagnostic services, contributing to the removal of unwarranted phytosanitary impediments to trade in the AANZFTA region.
---
Find more
media releases