ASEAN Competition Officials Join the ACCC and NZCC to Boost Competition Knowledge in the Region
27 September 2019
---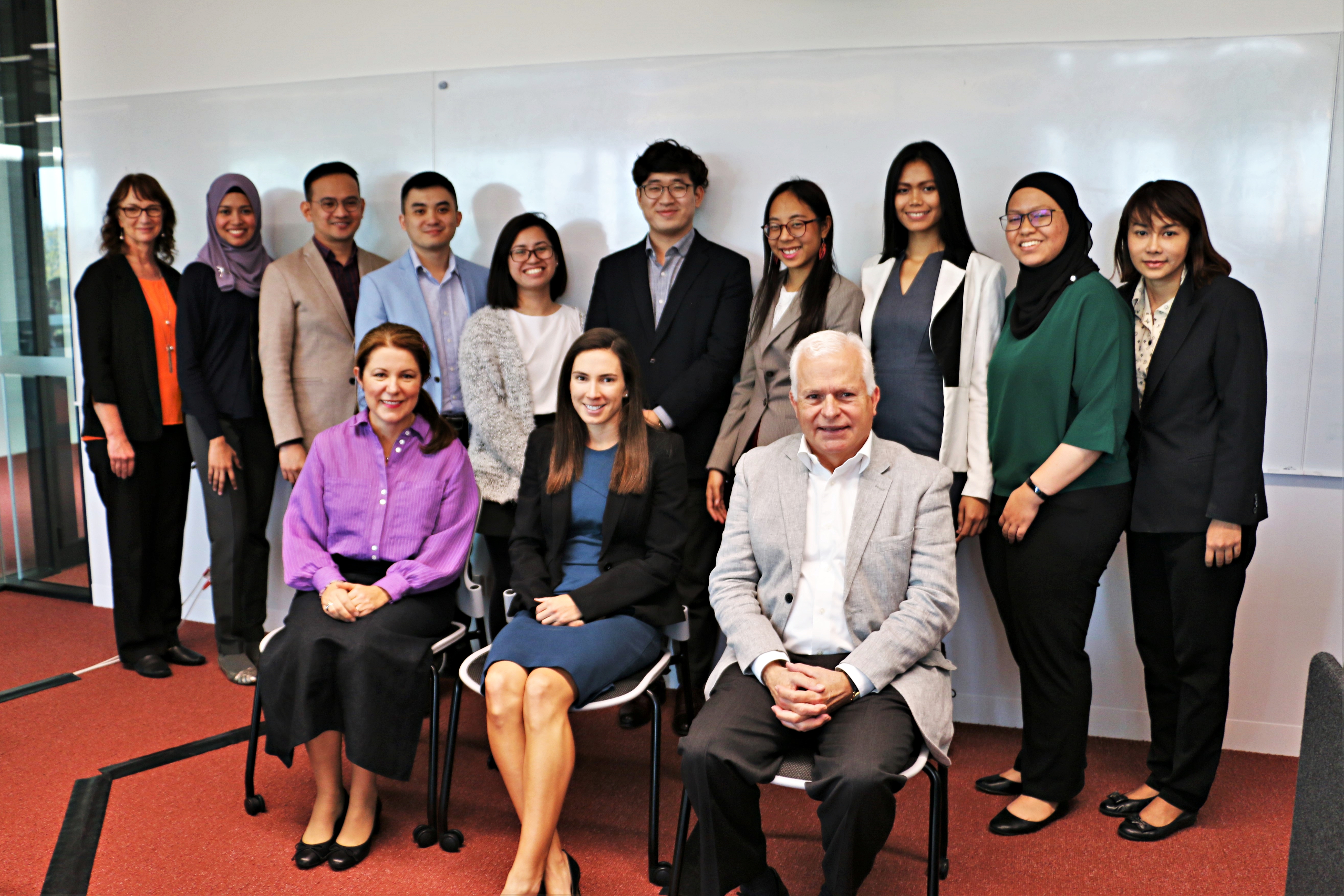 Australia, New Zealand, 27 September 2019 - Officials from the Malaysia Competition Commission (MyCC), the Philippine Competition Commission (PCC), Thailand's Office of Trade Competition Commission (OTCC), and the Vietnam Competition and Consumer Authority (VCCA) have now joined enforcement, legal and merger teams in the Australian Competition and Consumer Commission (ACCC) and New Zealand Commerce Commission (NZCC) for six and ten-week secondments, respectively, supported by the AANZFTA Competition Law Implementation Programme (CLIP).
While seconded to the ACCC and NZCC, the ASEAN officials will gain hands-on experience working with investigative teams to detect, investigate and/or analyse potential competition law breaches including cartels, merger investigations and other alleged anti-competitive conduct.
Antonia Horrocks, Competition and Consumer General Manager at the New Zealand Commerce Commission commented: "This is the first time ASEAN secondees to NZCC have also undertaken training in Australia. We are excited at this development and the chance to foster closer ties between the NZCC, ACCC and ASEAN. We have previously hosted secondees from four ASEAN countries and look forward to working with our new secondees. We welcome our secondees and look forward to sharing learnings of the NZCC with them and learning more about their jurisdictions."
Mr Marcus Bezzi, Executive General Manager, Specialised Enforcement and Advocacy Division of the ACCC stated: "This is the fourth cohort of CLIP secondees that we've accepted at the ACCC and we always look forward to welcoming them into the agency. It's a fantastic opportunity not only for ASEAN officials to be able to learn from the ACCC but also for the ACCC to learn from ASEAN and get the ASEAN perspective. These activities also forge a closer relationship between ASEAN, Australia and New Zealand, which is incredibly important to us."
Prior to joining the ACCC and NZCC, the eight ASEAN officials undertook a five-day, bespoke competition law course conducted by the University of Queensland (UQ) in Brisbane, Australia. The course helped the officials gain insights into the legal rules that govern competition law as well as the key economic theories, principles and framework that support its application. The Media release from the UQ can be found here.
One official being seconded to the ACCC, Jasmine Maquiling, Attorney at the PCC, stated: "Being selected as a secondee, I was expecting exciting learning opportunities, and so far I haven't been disappointed. The UQ course on competition law was a fantastic grounding for the practical training the ACCC has provided. I'm excited not only to learn about the ACCC's processes but also its culture".
The Programmes were organised by the ACCC, with support from the NZCC and the ASEAN Secretariat, as part of the multi-phase Competition Law Implementation Programme (CLIP) under the ASEAN-Australia-New Zealand Free Trade Area Economic Cooperation Support Programme (AECSP). Currently in its third phase, CLIP promotes collaboration between competition agencies in the region to share resources, skills and techniques.
---
Find more
media releases