AANZFTA Promotes Good Regulatory Practice To Facilitate Trade In The Food And Beverage Sectors
2 June 2017
---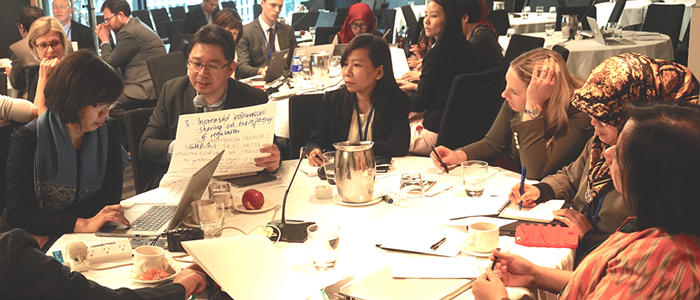 Auckland, 31 May 2017 – Good Regulatory Practice (GRP) plays an important role in preventing technical barriers to trade. GRP refers to the discipline of good rule-making based on global experience on how to regulate in ways that avoid obstacles to trade. GRP is a key focus area of the AANZFTA STRACAP work plan implementation program.
AANZFTA Parties gathered at a workshop held from 30 to 31 May 2017 in Auckland, New Zealand to share information and approaches in implementing GRP in the food and beverage sectors. The workshop was hosted by New Zealand and was organised under the AANZFTA Economic Cooperation Support Program (AECSP).
A total of 63 participants, comprised of members of the AANZFTA Sub-Committee on Standards, Technical Regulations, and Conformity Assessment Procedures (STRACAP), officials from food and beverage regulatory agencies of AANZFTA Parties and members of AANZFTA Sub-Committee on Sanitary and Phytosanitary (SPS) attended the workshop to establish a mutual understanding of each other's standards and conformance infrastructure and to explore how GRP and the application of STRACAP can facilitate food and beverage product trade within the AANZFTA region.
The workshop agenda was based on findings of a desk-based research which reviewed the current situation within AANZFTA and provided information on GRP best practice models and on how these practices could be applied by AANZFTA Parties.
Workshop discussions saw participants sharing their current GRP practices, including challenges associated with STRACAP and technical barriers to trade. At the end of the workshop, participants identified key priorities and actions for regulatory cooperation and improving GRP for the food and beverage sectors under AANZFTA.
---
Find more
media releases