ASEAN, Australia And New Zealand Officials Meet To Fine Tune Competition Economics Expertise
9 May 2018
---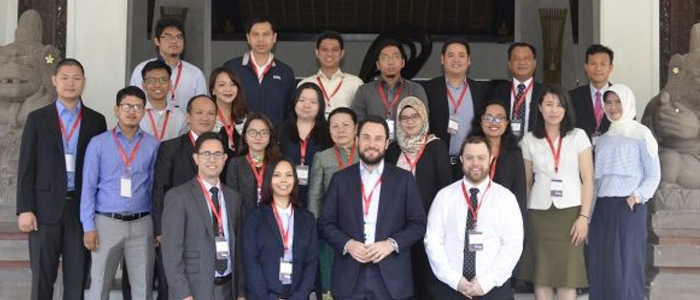 Bali, 9 May 2018 - Representatives from seven ASEAN Member States (AMS), Australia and New Zealand gathered in Indonesia from 7 - 9 May to boost their expertise in economic analysis for the purpose of enforcing competition law.
The three-day "Understanding Markets" workshop focused on competition assessment and market definition and saw investigators, analysts and economists from AMS gather with colleagues from the Australian Competition and Consumer Commission (ACCC) and New Zealand Commerce Commission to share experiences and challenges in applying economics to competition policy development and enforcement, using theoretical frameworks and practical applications.
On the relevance of the workshop, Mr. Hoang Long Pham, official at the Viet Nam Competition and Consumer Authority stated, "Viet Nam is set to amend its competition law. While previously a lot of anti-competitive conduct was tested against a predetermined general dominance benchmark based on market share, the new law requires us to perform deeper contextual analysis for each case, and the skills and techniques taught to us will greatly help our future work in this area."
Alistair Beasley, Principal Economist at the ACCC and Lead Facilitator of the workshop, remarked "the workshop was a great opportunity for us to share our experiences undertaking competition analysis and developing theories of harms with our ASEAN colleagues. It was also rewarding to learn about their competition regimes and the unique challenges they face in bringing competition enforcement to their respective regions.
The Understanding Markets Workshop is part of the Competition Law Implementation Program (CLIP), which is managed by the ACCC under the ASEAN-Australia-New Zealand Free Trade Area (AANZFTA) Economic Cooperation Support Program (AECSP). AECSP has been supporting CLIP since 2014. CLIP aims to enhance the capacity of AMS in competition law enforcement and facilitate the development of sustainable competition policy frameworks and processes.
---
Find more
media releases