ASEAN Member States master competition investigations in Thailand workshop
20 August 2018
---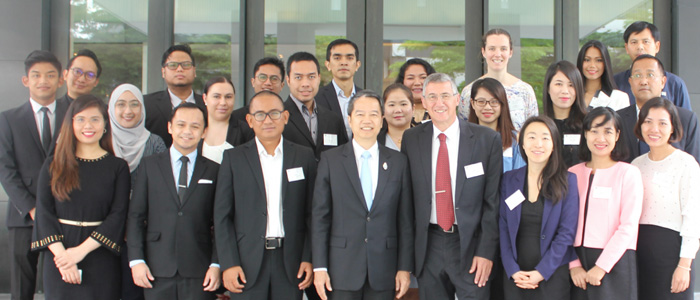 Bangkok, Thailand - Investigators and team leaders from ASEAN competition agencies and the Australian Competition and Consumer Commission (ACCC) exchanged experiences and strategies for conducting effective enforcement investigations at Module 3: Investigations Masterclass Workshop on 14-16 August 2018.
The workshop focused on leading investigations teams, understanding and engaging with the external factors that can influence investigations, the benefits of a diverse team and international cooperation, and strengthening networks of enforcement leaders among ASEAN Member States (AMS) competition agencies.
Foreign Affairs Officer at the Office of Trade Competition Commission (OTCC) Urajitt Chittasevi said, Working with other national competition agencies is incredibly valuable as we share common obstacles and discuss how to overcome them during investigations, particularly as we are all working to adopt and implement competition law.
The combination of theoretical expert presentations and exercises grounds best practice with strong theoretical foundations, and equipped workshop participants with the skills to manage risks, communicate effectively and cultivate international leaders.
Australian Competition and Consumer Commission alumni and workshop presenter Alan Ducret said, This workshop built and expanded on the knowledge and skills of previous workshops, specifically on Cartel Investigations, and Evidence and Interviewing. It broaches new territory regarding strategic issues facing investigations leaders and it is a pleasure to work with such a wide range of specialists and regions to strengthen our global relationships and skillsets in the realm of competition law.
The activity was organized and delivered by the ACCC, with support from the ASEAN Secretariat, as part of the multi-phase Competition Law Implementation Program (CLIP), under the ASEAN-Australia-New Zealand Free Trade Area Economic Cooperation Support Program.
In its third phase, CLIP extends and leverages practical expertise and knowledge developed at both the individual and institutional levels under CLIP Phases I and II.
---
Find more
media releases