Competition Officials From Indonesia And Viet Nam Hone Their Investigation Skills
31 July 2018
---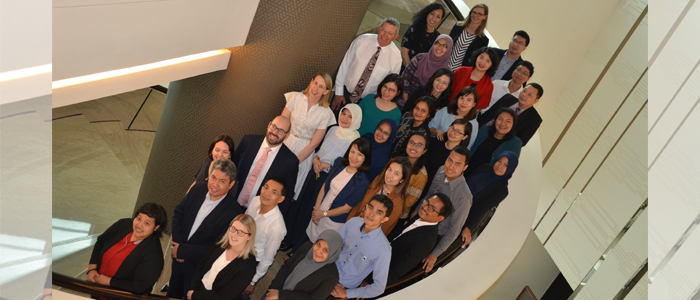 Jakarta, Indonesia - Competition enforcement investigators from the Komisi Pengawas Persaingan Usaha (KPPU) and the Viet Nam Competition and Consumer Authority (VCCA) attended a workshop on evidence and interviewing skills on 31 July - 2 August in Jakarta, Indonesia.
The workshop focused on peer-to-peer learning between the Australian Competition and Consumer Commission (ACCC), New Zealand Commerce Commission (NZCC), KPPU and VCCA, providing participants an opportunity to explore important aspects of evidence handling and using expert evidence effectively.
Director at the KPPU Taufik Ahmad stated, "This workshop module is important and strategic to support capacity building, especially as it provides participants best practice approaches in evidence gathering and handling. These are critical skills for investigators as they try to develop the strongest case possible with valid and credible evidence."
The three-day Evidence and Interviewing Skills workshop provided opportunities for practical exercises and small group discussions which increased participants' understanding of gathering and handling evidence as well as investigating suspected competition law infringements. The workshop also provided an opportunity to strengthen existing relationships between the Indonesian, Vietnamese and Australian competition agencies.
ACCC General Manager Gabrielle Ford shared that ACCC is enthusiastic in sharing different concepts and practices with their international counterparts. "The Evidence and Interviewing Skills workshop was very informative, interesting and impactful for everyone in attendance. The topics discussed and applied in the workshop generated very engaging discussions among the VCA, KPPU, NZCC and ACCC" said General Manager Ford.
The activity was organized and delivered by the ACCC and NZCC, with support from the ASEAN Secretariat, as part of the multi-phase Competition Law Implementation Program (CLIP), under the ASEAN-Australia-New Zealand Free Trade Area Economic Cooperation Support Program.
Currently on its third phase, CLIP extends and leverages practical expertise and knowledge developed at both individual and institutional level under CLIP Phases I and II.
---
Find more
media releases