Training A New Generation Of Cartel Breakers
1 February 2018
---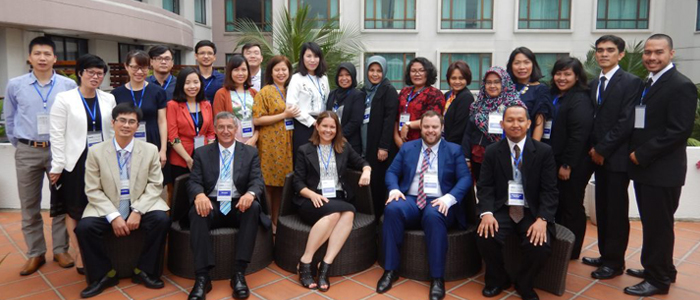 Ho Chi Minh City, Vietnam - 21 officials from Indonesia's Commission for the Supervision of Business Competition (KPPU) and the Vietnam Competition and Consumer Authority (VCCA) attended a three-day workshop on cartel investigations from 23-25 January in Ho Chi Minh City, Vietnam.
The workshop, with the theme Detecting, investigating and recommending enforcement: Taking cartel investigatory capability to the next level, focused on deepening the participants understanding and managing of cartel detection and investigations. It also aimed to refine the analytical and communication skills of investigators.
Highlighting the importance of the workshop, Ms Vu Thanh Mai, Official, corporate affairs division of the VCCA noted that its good for the young officers to attend this workshop as they can clearly see the beginning to the end of a cartel investigation, including what a cartel is and how to detect them.
The workshop provided participants with a mix of presentations and activities which highlighted key elements of a cartel investigation. The participants discussed various actions and processes used to progress and complete a cartel investigation, including the crafting of case theories, investigation plans, managing risk and presenting findings.
Mr. Mohammad Kaisar, Investigator at the KPPU, remarked that the workshop has useful tips, checklists and processes that we can take back to our agencies. We will start using these in our agency.
The workshop also offered an opportunity for establishing and strengthening the relationship between the Indonesian, Vietnamese and Australian competition agencies.
The cartel investigation workshop was part of the Competition Law Implementation Program (CLIP) which is managed by the Australian Competition and Consumer Commission (ACCC) and supported under the ASEAN-Australia-New Zealand Free Trade Area (AANZFTA) Economic Cooperation Support Program (AECSP).
---
Find more
media releases