---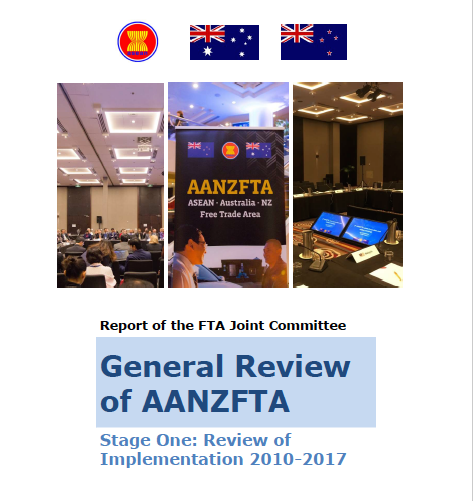 The Agreement Establishing the ASEAN-Australia-New Zealand Free Trade Area (AANZFTA) has been in force for over seven years. When AANZFTA entered into force in 2010 it was a significant step forward: it was ASEAN's most comprehensive and highest quality FTA and remains the largest regional FTA for both Australia and New Zealand.
The AANZFTA Agreement includes provision for regular reviews to improve its implementation. The AANZFTA Parties envisaged that the Agreement would be a 'living' document, periodically reviewed and updated to ensure it remained the high quality and ambitious Agreement it was when it entered into force. In doing so, the Parties sought to ensure the Agreement remained modern and relevant to changing business and trade practices and the evolving regional economic architecture. To give effect to this, the Parties made provision for regular reviews of the Agreement.
The inaugural review was split into two stages. The report on the first stage of the General Review, which was welcomed by Ministers at the 22nd AEM-CER Consultations on 9 September 2017, is 'backwards looking' and assesses the implementation of the AANZFTA Agreement to date.